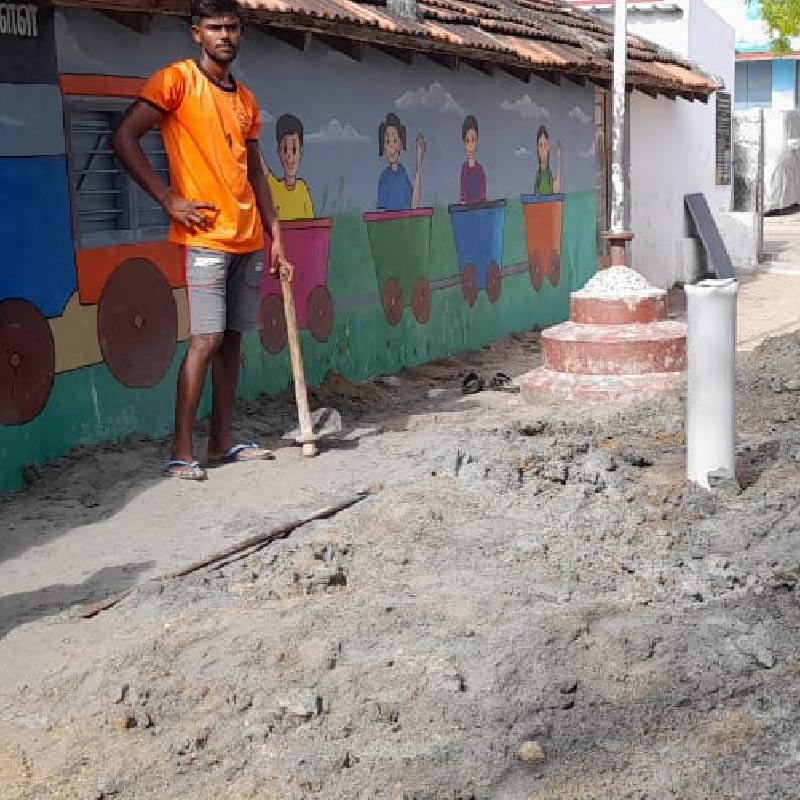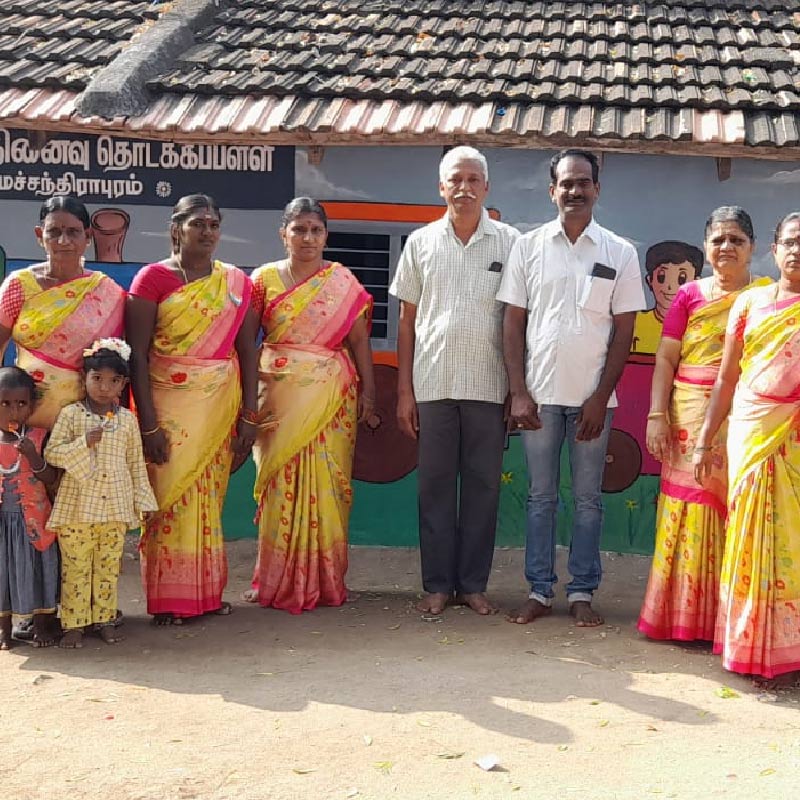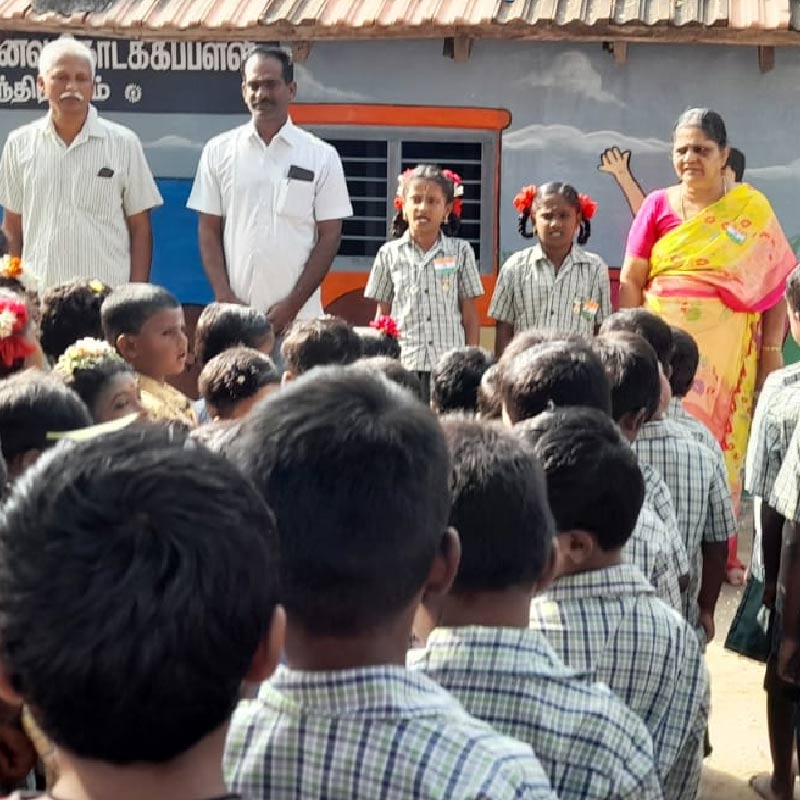 Borewell with Submersible Pump @ primary School
March 2023

M.Ramachandrpuram, Sivakasi
Gandhiji Memorial Primary School - located between Sivakasi to Viruthunagar is a Government aided school with 58 Students and 6 staff members. Water from the panchayat was irregular and students were finding it difficult to manage their needs during the school hours for washing hands, tiffin boxes and rest room purposes. Request came through a teaching staff Ms. Shunmugathai who took efforts to share information regarding the requirement. UCT took steps to make borewell and installed a submersible pump at school site.
Medical Aid - Alumni of PSG
April 2023

Medical Support, Coimbatore
Alumnus of PSG Tech - 2018 batch ECE department Mr. Gowri Prasath residing in Namakkal was injured in an accident. He was suffering from brain hemorrhage and was admitted in ICU @ Royal Care Hospital Coimbatore. Discussion with the doctors in the hospital revealed that the expense would be 70-80k per day approximate and complete medical expense would reach 10 to 15+ lacs in total. We from UCT supported him with for a payment of Rs.1,25,000 for his medical bills. Let us wish him for a speedy recovery from the injury.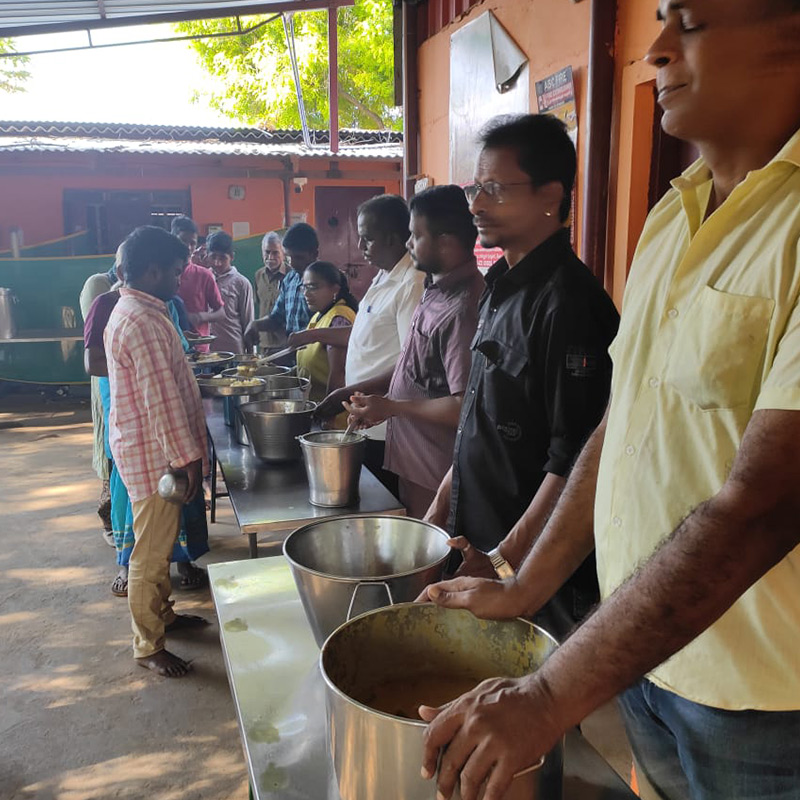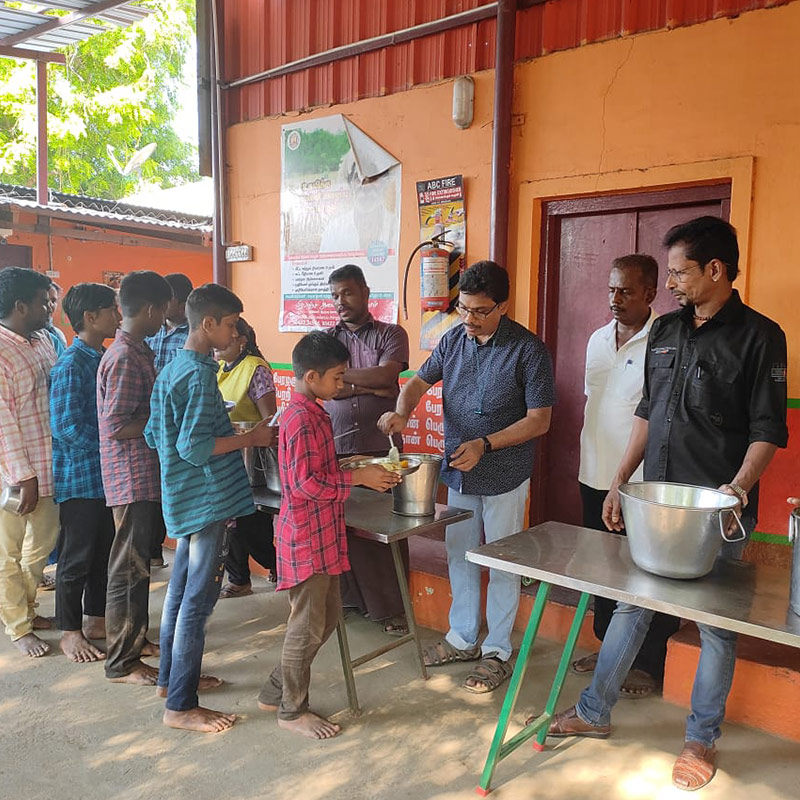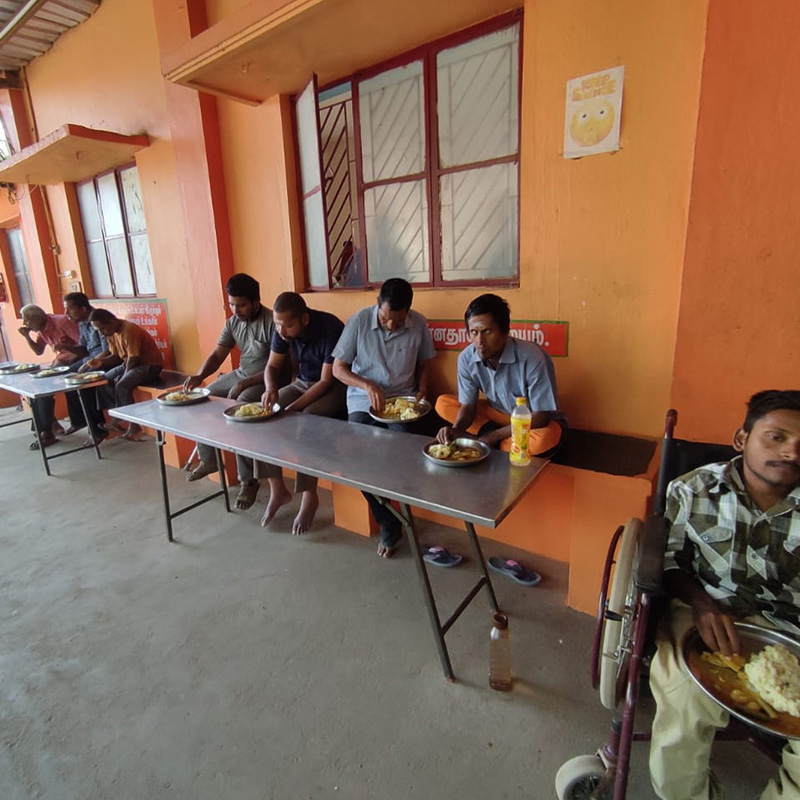 Annadhanam - Tamil New Year
April 2023

Food for Ashram, Coimbatore
What drives us in this 2023 Tamil New Year - Annadhanam on special occasions was envisioned way back in 2021 to serve quality food for the deserving people. Started on 14th April this is our third consecutive Annadhanam program at UNIVERSAL PEACE FOUNDATION in Coimbatore. For more than 300 persons including Kids, elderly citizen and differently abled, we extend our support by serving breakfast to them personally at their place. Thanks to all the members for support and cooperation.
Education - School Fee
May 2023

Mohammaed Tariq- Chennai
Mohammed Thariq is a very meritorious child Studying VII STD, and he is actively participating in various extra-curricular activities and have won many accolades in Abacus, Tamil literature competition, ELF English programs, carom competition etc. He had also secured 1st place in State Level Abacus competition.  
Dhameem Ansari, his father is a welder who earns very low and he is the only bread winner for his family. He is not able to afford his son's school fees for quality education with his earnings. 
To support Mohammed Thariq's educational expenses, the Alumni Association of PSG Chennai Chapter (Mr. Manish Ramakrishnan  of '87 batch & few others pooled in to collect part amount ) and UCT took initiatives and paid the fees for his academic for the year 2023.