ANNUAL GENERAL MEETING 2022
SEP 2022
"Annual General Meeting for the year 2022 held in September at Coimbatore. We had the privilege of having the meeting at our PSG College of Technology - Alumni Association conference room. Members Sunitha, Raguraman, Manimegalai, Gomathy, Selladurai and Vijayalakshmi attended in person. Others attended in online mode via GMeet. It was a useful meeting decisions about new members induction and new  office bearers were  inducted. Thanks to all the members in Coimbatore for their co-ordination in conducting the meeting successfully.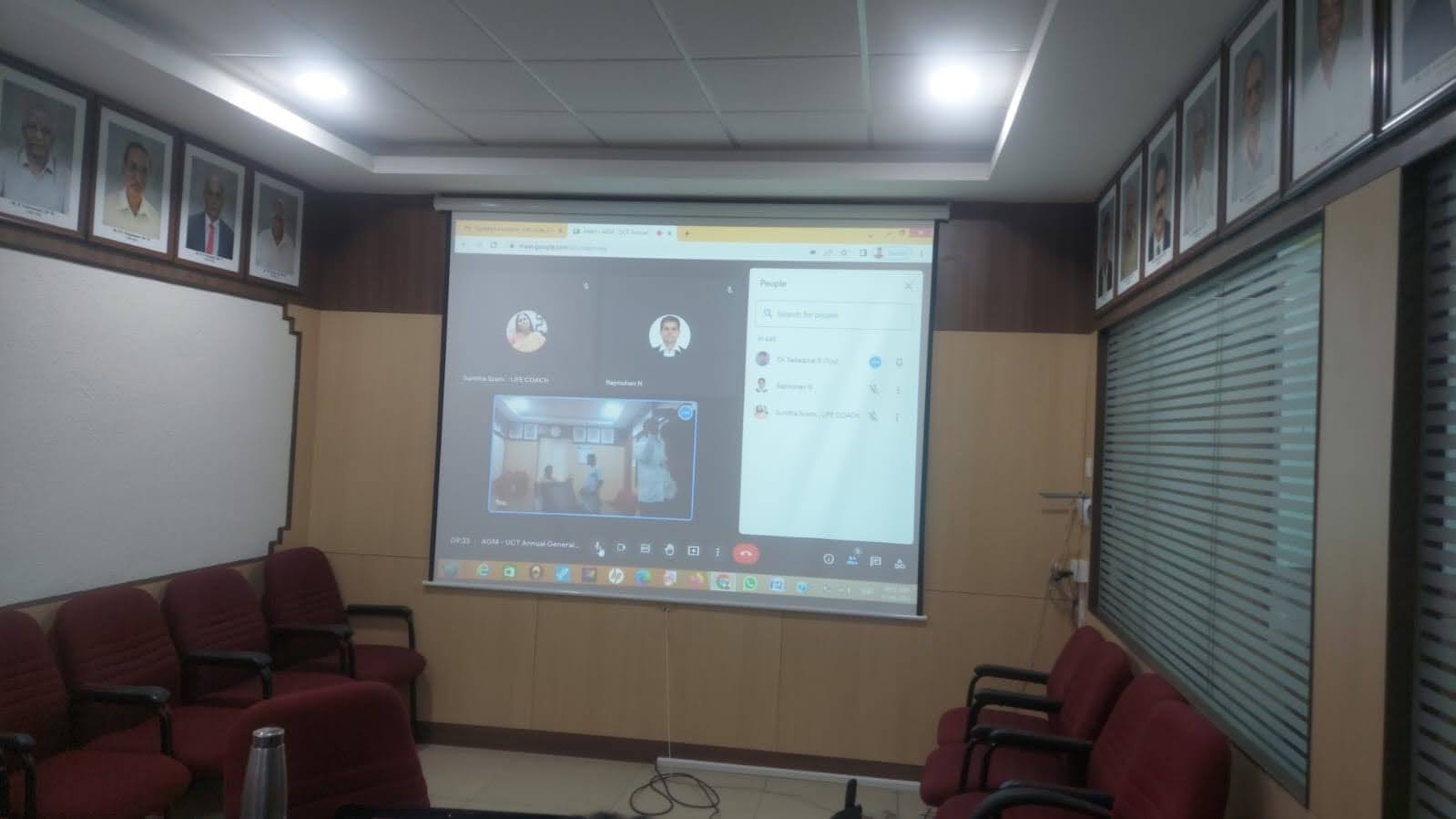 ANNUAL GENERAL MEETING 2021
NOV 2021
Ultimates Care Trust's first Annual General Meeting (AGM) conducted in 2021, 13th Nov at Coimbatore. Due to COVID restrictions and other pandemic  situations only few of the members were present in person for the meeting. Most of the members attended the meeting online. Minutes of the meeting signed and recorded at the UCT main office at Coimbatore. 
Members attended : Pradeep, Vidhya, Jayaprakash, Raguraman, Raj Mohan, Gomathy and Manimegalai. Meeting was honored by Vivekanandan, Jayachitra and Vijayalakshmi from Coimbatore.  
FUN DEBATE
JAN 2021
"Life is better during college or after college?" was the debate topic for fun discussion where the Ultimates relived their college days narrating incidents that are reminiscent of their college days. The event was an Awareness Event for the social causes and charity work that UCT does and was conducted on 30th Jan 2021.
Sri Murugan, Anusha, Arun, Sakthivel, LG Selva spoke and debated for the team that life is interesting and better in college where they relived the college days narrating fun incidents in hostel, Palamudircholai setting the floor on fire with their laugh riots.
TV Senthil Kumar, Deju, SenthilKumar a.k.a Vali, Manimegalai, VR Krishna debated on the life got better after college. They went on to say about the achievements of few of our batchmates who are successful and accomplished. Wondering what the judgment was??
Please catch up the recorded program of the debate here – https://www.youtube.com/watch?v=Rx8Yav06UJA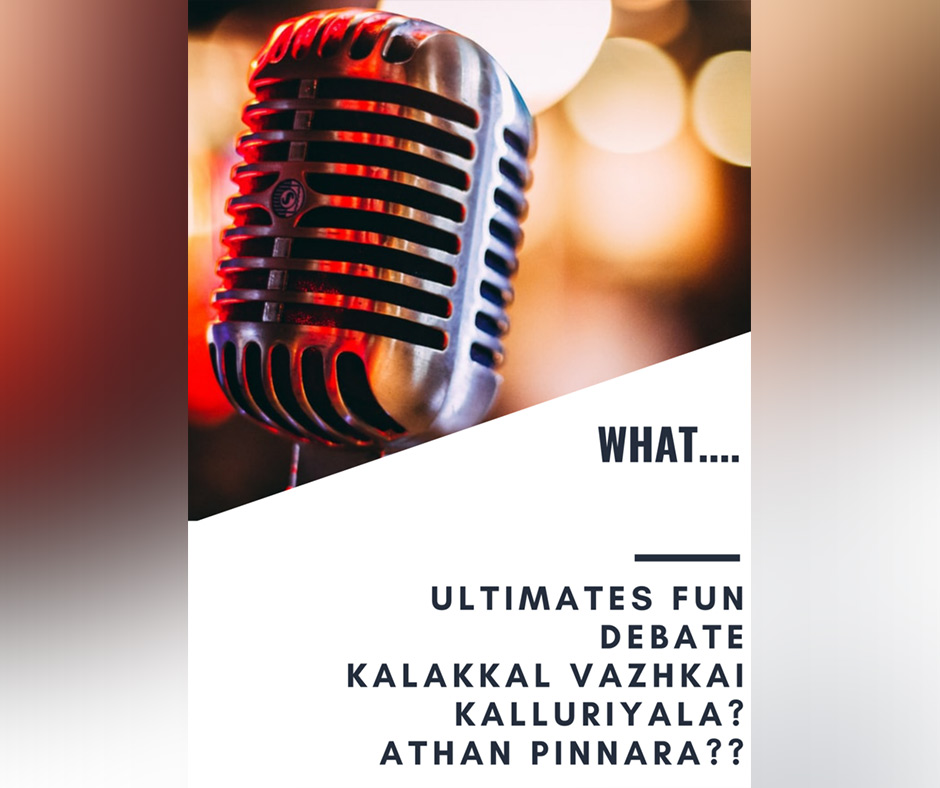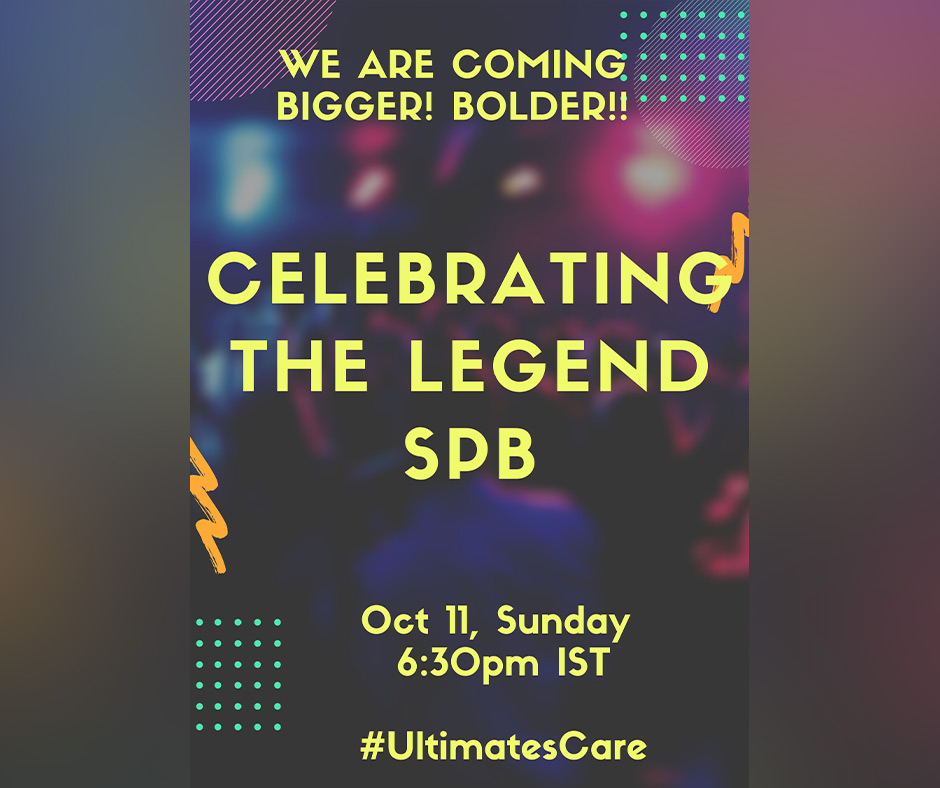 MUSICAL TAMBOLA
OCT 2020
To take care of the societal needs, UCT has to plan for events to raise funds for the social causes and also to create awareness about the service projects executed. Ultimates planned Musical Tambola for this noble cause on 11th Oct 2020 and what better way than to celebrate the Great Singing Legend S.P.Balasubramaniam fondly called as SPB whom we lost to the Covid Pandemic. Musical tambola was a housie game wherein instead of numbers, songs sung by SPB were printed in the tambola tickets. Event host, Pramod Nair, sang and many of us joined the fun by singing along. The event was a huge success where good amount of money raised for the trust and UCT thanks all the participants and contributors who made the event lively.