Projects - 2021
Jan - Dec 2021

ANNADHANAM
Apr - Dec 2021
Project Lead: SaravanaMurali, Mahesh, Gomathi, Vijayalakshmi V, Deju, Sunitha

Annadhanam on special Occasion was started in April 2021 with a idea to procvide food to the orphanages and needy people. 
April 2021 - Ashram Name:Universal Peace Foundation, Karupathampatti - Annur Road, Coimbatore - Total inmates 300 + kids, Elderly people, Physically and mentally challenged.
July 2021 - St Antony's old age home Tiruchy (https://stantony.sccg.in). On account of UCT's 1st Anniversary ( 23rd July 2021), to provide special meals for 120 elderly people in the Orphanage.
Oct - 2021 - On account of Gandhi Jayanthi - 2nd Oct'21 to provide food (Veg Briyani + Sweet) for 45 persons who suffered Spinal Cord injury. 40 Children from Slum Children belong to a Tution centre at Puliyakulam, Coimbatore. 40 Children from Tution centre offering free coaching to slum children.
Nov 2021 - Good Life Centre, Tambaram West, Chennai - Orphanage home for school going Children. Total strength 70( 63 children +Attenders) are in the home at present On the account of Diwali Nov 4th - Annadhanam. Special lunch for 70 ( 63 children + Attenders)
Nesakarangal Caldwell Colony Tuticorin, Orphanage home for Old aged persons and children Total Strength 65 Lunch for the inmates on account of Children's day. 
Dec 2021 -  Bangalore Cottolengo Convent/Home  for 30 mentally challenged Girls/Women on Christmas day .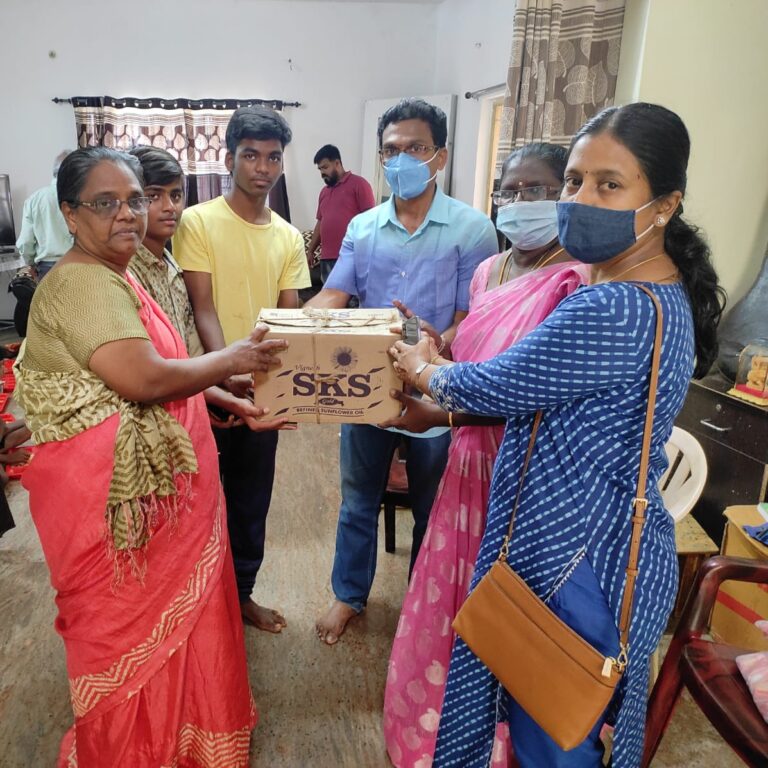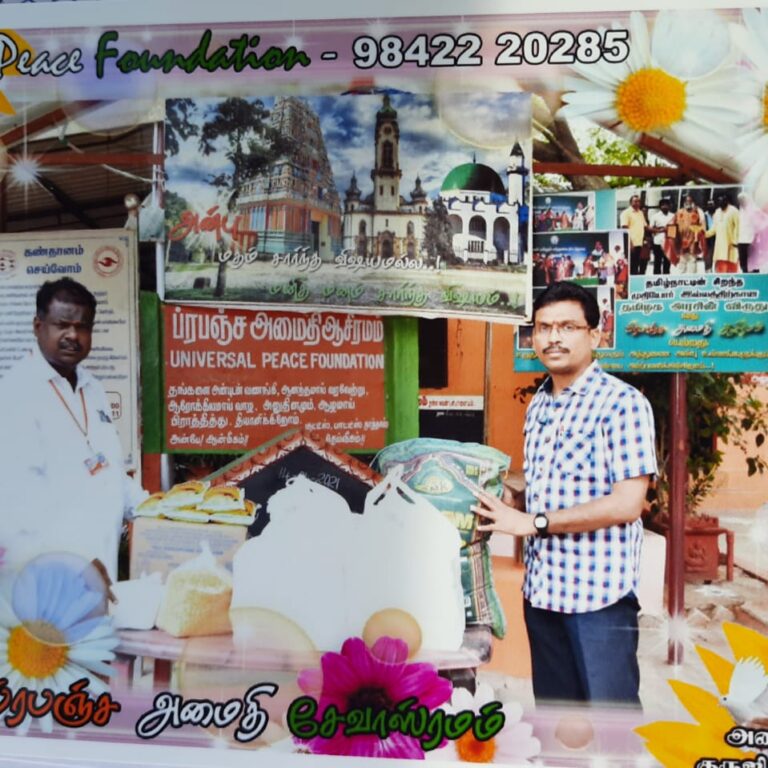 MEDICAL SUPPORT
2021
Project Lead: Vinoth Kumar

Ajith A is a 24 Yrs old boy, from Coonoor - who had met with an accident on the road and had been severely injured on his head. Ajith is a son of a Driver from Ooty and the family has to pay over 28 Lakhs and expected another 2 Lakhs for the upcoming treatment at Royal Care Super Specialty Hospital in Coimbatore.
UCT has supported him with partial medical bill in the month of April 2021 
INFRASTRUCTURE SUPPORT
Dec 2021
Project Lead: Sunitha Syam

Karunashraya - Bangalore, Ashram/Hospital to provide care for people with a life-limiting illness. Requirement of 100 Blankets for the patients residing in the Terminally ill - Home cum Hospital were provided immediately for the inmates. 
onset of winter season prompted the need of blankets and there are shortage of blankets for the patients - UCT was happy to share its portion of support to the inmates as a immediate measure.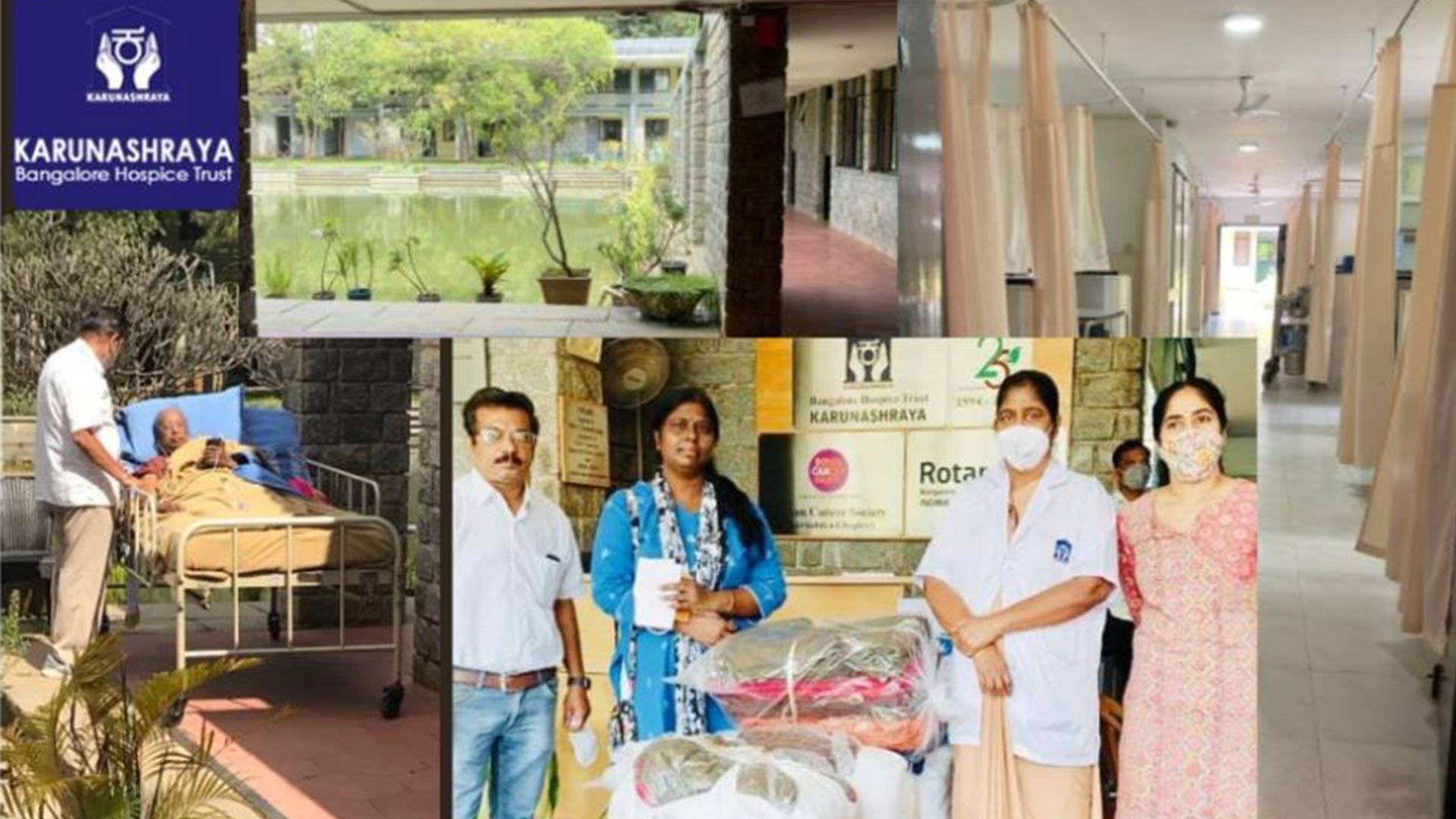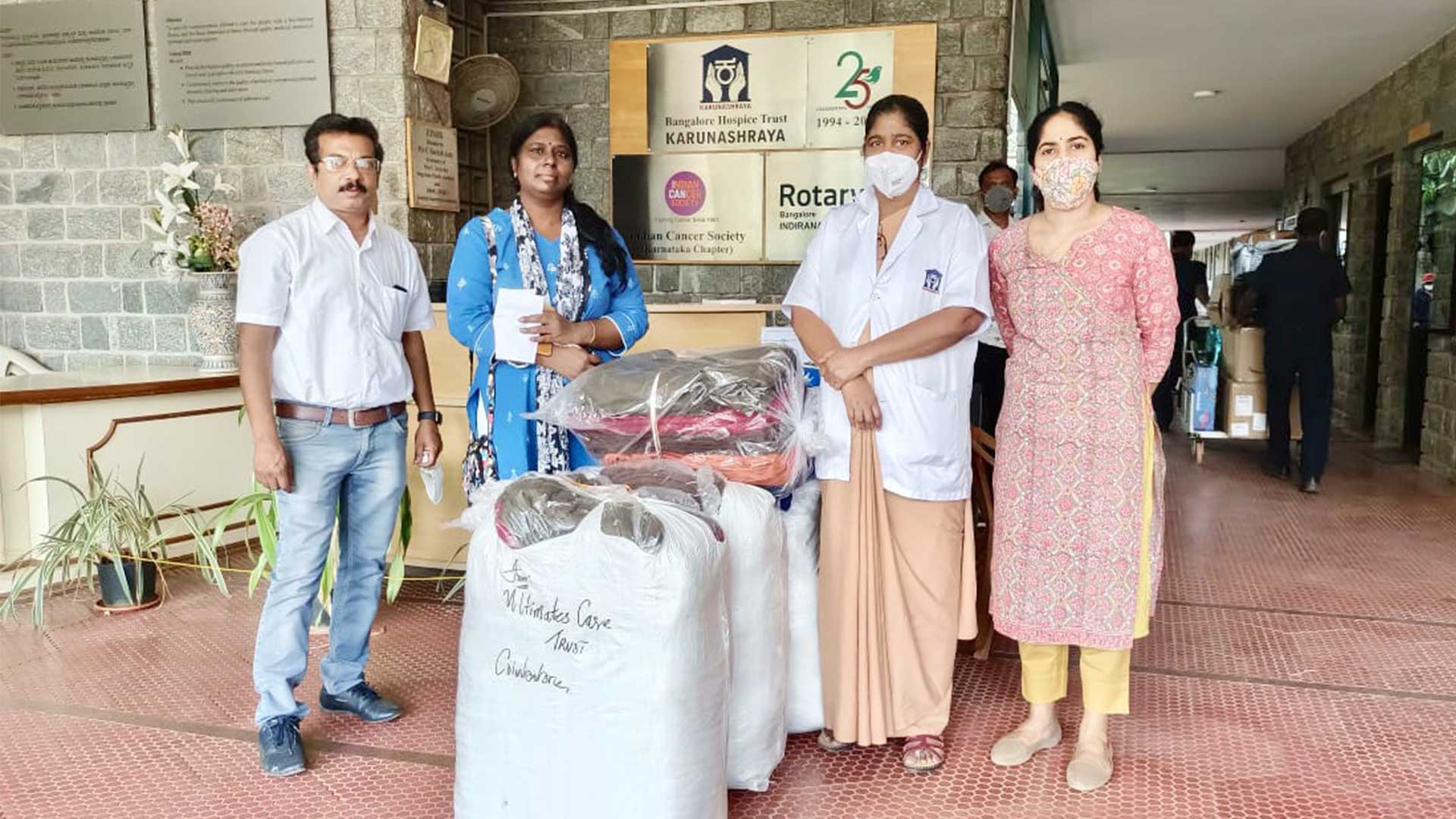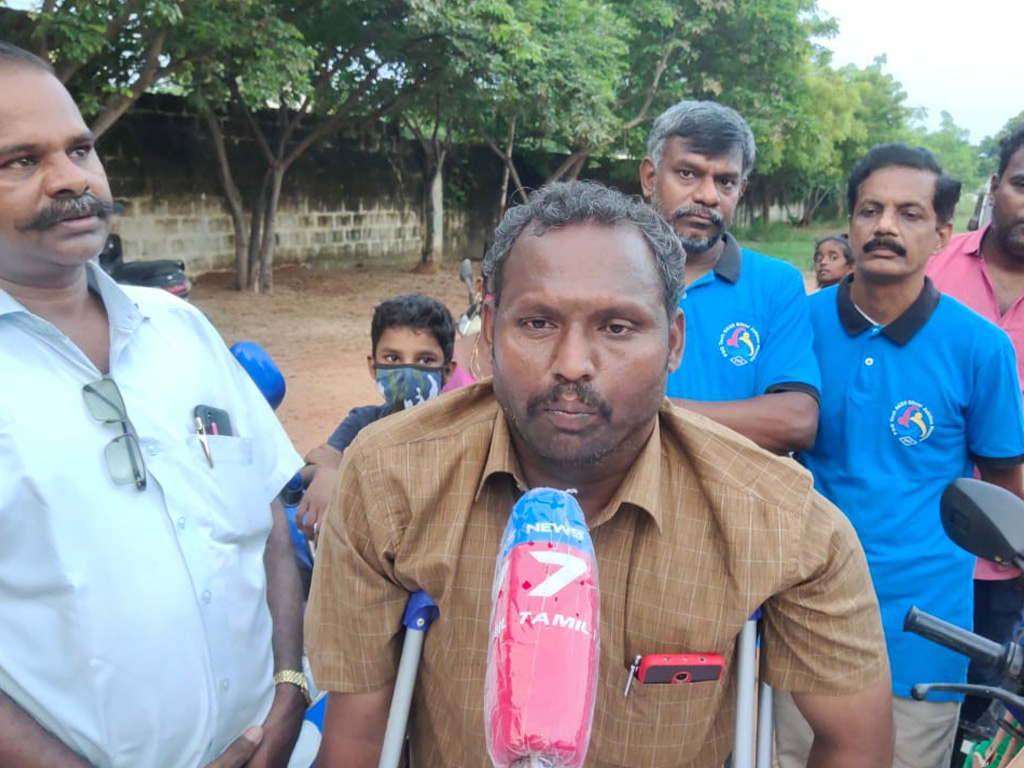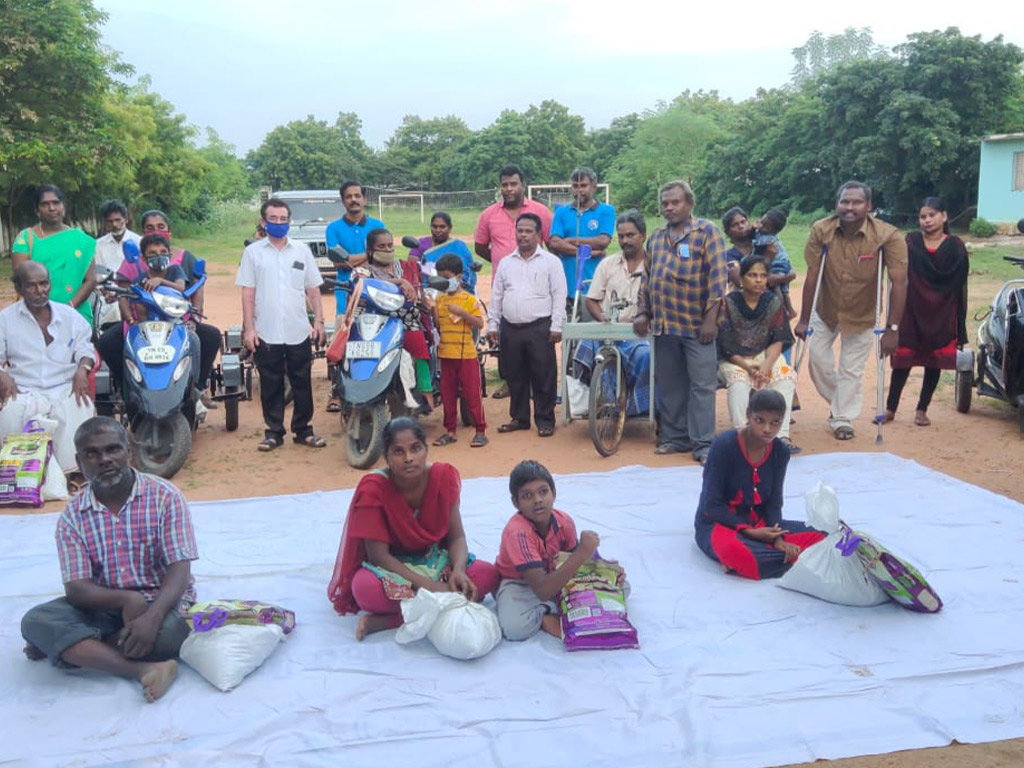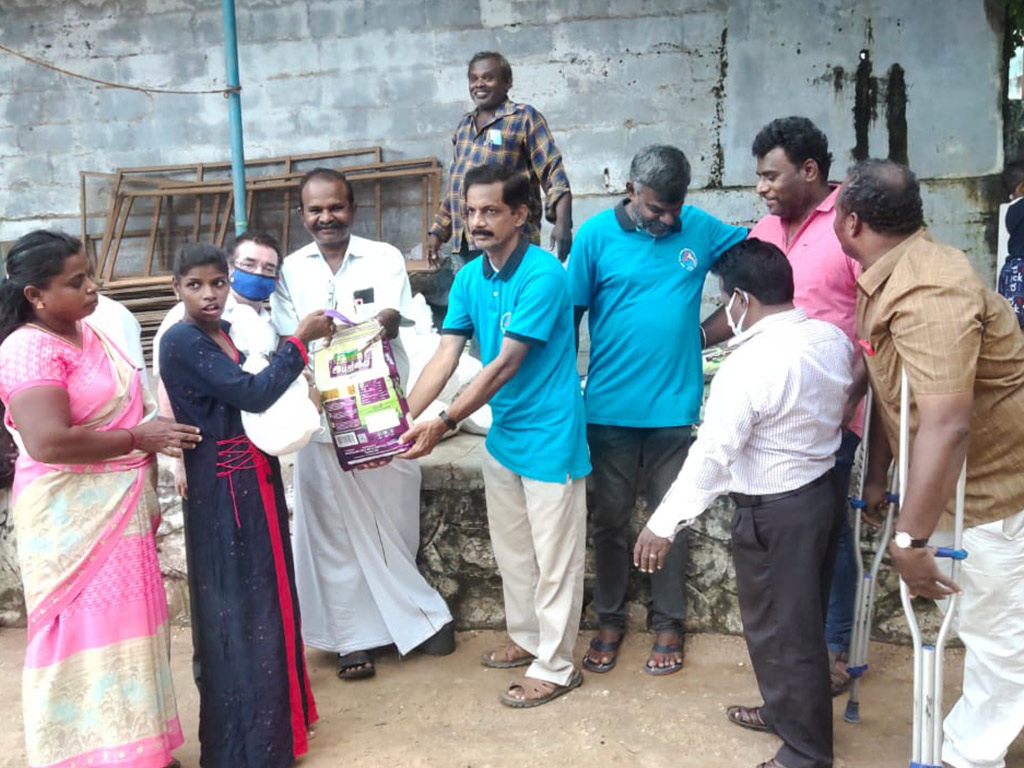 SUPPORTING DISABLED
Dec 2021
Project Lead: Raguraman & Deju

On Dec  2021, we at Ultimates Care Trust in association with News7 Channel ( Program - Anbu Paalam) provided food packet provisions for disabled people affected due to heavy rain and flood in Tuticorin. Total of 30 families of disabled were given monthly provisions in the presence of District welfare officer of Tamil Nadu.    
COLLEGE FEE PAYMENT
2021
Project Lead: RajMohan, Manimegalai, Saravanamurali, Vinoth

Rajaguru, studying in Ramakrishna College Coimbatore, was in urgent need of money to pay the fees. He couldn't afford the fees as his parents were labourers in Kothagiri. The act was praised by the student and his parents as an act of kind and act on time. He could follow his studies without any trouble and this is a satisfying deed for us.
SarathyKannan, PSG iTech , III yr Student was supported with fees for his semester in July 2021.
Devadharshini , College fees for first year for B.Sc Geology at AVS college UDAYAPATTI in Aug  2021.
Narandhar, Final Year student (BTech ECE) supported with Semester fees at PRIST University, Vallam, Thanjavur in Dec 2021.